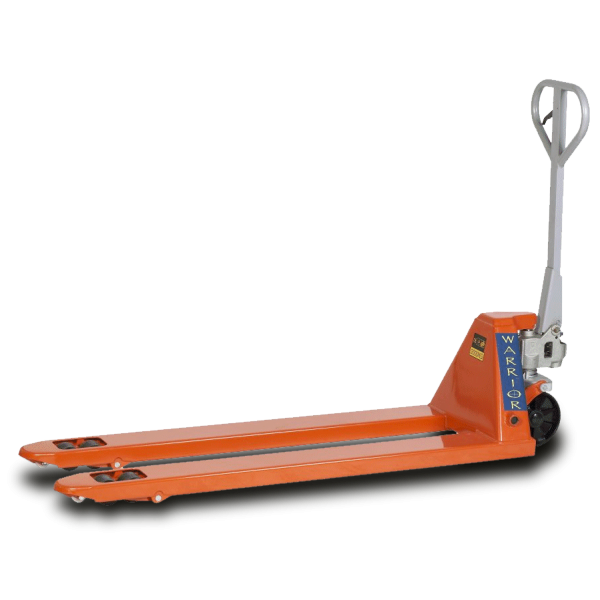 WARRIOR Extra Long Pallet Truck
Ref:

WREL20LEELF

Extra long pallet truck are strong, torsion-resistant steel construction, have a high-quality hydraulic pump unit and ideal for transporting a wide variety of large, heavy loads in stores and warehouses. Warrior extra long pallet truck has forks measuring from 1.5 metres to 2 metres in length and a maximum lifting capacity of 2 tonnes.
Finance Options
With Fork Trucks Ltd's very flexible finance options, it means for your budget you get the best equipment and service possible.
See options